---
What's Happening on 985?
985 Breakfast on the third Friday each month
The December 2022 Christmas Breakfast broke the record with over 40 people attending!   Click to see WA3VEE's pictures. 
Click here for Monthly Breakfast Information
How to access the .985 W3GMS repeater:
By radio (RF): 146.985 Mhz, -600, TX PL 100.0 Hz
Via EchoLink use node #623852; to request EchoLink access, send a message to wa3gms[at}gmail.com.   Getting Started with Echolink and the 985 Repeater
Via AllStar use node #53085. 
Note:  use RX PL 94.8 Hz if you use tone squelch on receive.  Note: some rigs lack this feature, and, it is optional!
146.985 Repeater Etiquette
Joseph Fell – W3GMS
Designer, Builder, Owner & Financier of 985 since 1976
With the ever increasing popularity of 985, it's important to review the "Repeater Etiquette".  
Since the repeater is privately owned, using the repeater is like coming into our home and having a cup of coffee.  I would estimate that 97% of our users, use it in a way that makes me proud to have 985 on the air.  Remember, 985 has never cost anyone a dime to operate and it's open to every licensed Amateur Radio operator who uses it in good taste.     
Every repeater has its own set of priorities and that is certainly true of 985.  With that being said, Ham operators   generally tune around and see where they best fit in.  That is where they go to drink their cup of coffee and converse with their friends.  I have always thought of this as "birds of a feather, flock together" and through that, everyone finds their happy place and settles in.  Its interesting to note, that some 985 operators have come and gone and that is certainly fine.  It appears that they have found their happy place.
The 985 Difference 
Welcome new users to the repeater 
Diversity concerning QSO subjects 
A good online presence through the website
A high percentage of returned calls once someone says "they are listening"
On 985, the following operational issues are not welcomed
Political discussions will not be tolerated.
985 is not a place to push the envelope.  Anything that you would not want your young child to hear, is not welcomed on 985.   
No form of profanity will be permitted.  
Don't be a QSO buster.  If one or more operators are having a conversation, don't break into their QSO without having anything to add to their ongoing discussion.   

If multiple operators are using the repeater, keep everyone involved.  Don't "take over" the QSO by passing the mic back and forth between just two or three of the participants.  That leaves everyone else out of the conversation.  Let good manners prevail.                                                                                                                                                                                                                                                                                                    Most Importantly                                                                                             

Please identify your station at least once every 10 minutes.
Repeater History:
The original W3GMS Repeater took Joe-W3GMS a year to design and build. That effort started in the summer of 1975. After being coordinated in 1976, it went on the air on November of 1976. Since that early on the air date, it has been in continuous operation. The original call-sign assigned by the FCC was WR3AHZ.  Later the FCC dropped repeater call-signs and the call then became WA3GMS/R.  Much later when Joe got a vanity call, the repeater became W3GMS/R. For many years 985 was able to operate without P.L. but after 20 years of operation, repeater congestion required a 100 Hz P.L. to be added to the repeater. 985 also transmits a generated 94.8 Hz P.L. tone so users can use tone squelch to allow a more peaceful listening experience. One of the original features of 985 back in 1976 was a voice ID'er that was made from a converted 8 track player. 68 different ID's were recorded down at WPEN in Philadelphia. Later a CW identifier was shared with the 8 track player and the ID's would alternate between voice and CW. The ID audio went through an automatic gain control circuit so the ID's would be a consistent level. A second automatic gain control handled the incoming users audio so regardless of their deviation level, it would retransmit ones signal at 5 kHz of deviation. Split antennas are used on the repeater to minimize the number of duplexer cavities.  The result is lower insertion loss in the receiver antenna path which yields better receive sensitivity.  Another benefit of the two antenna approach, should one antenna fail, the repeater can still remain on the air.  146.985 has always been privately owned and maintained by W3GMS.
The 985 repeater building
The First Repeater License Effective 08-06-76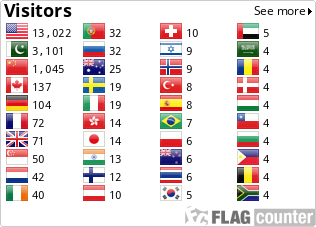 Counting Countries since 4-22-2018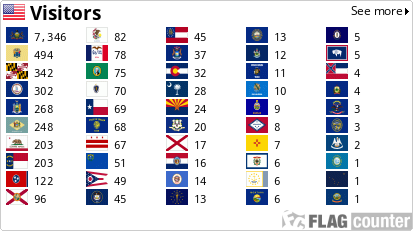 Counting States since 6-4-2018